SOLUTIONS »
Engage
Move beyond "cybersecurity awareness" with modern learning techniques and a pop culture feel that connects with each learner on a personal level. We use behavioral science, psychology, and world class creative design to unlock the hearts & minds of your employees.
It's Time to Learn, Explore, and Take Action
Learning
as an Experience
Our cyber learning platform takes each person on a dynamic and adaptive cyber learning journey. Using scientifically proven methods to connect with each person by reducing cognitive friction and adding a touch of fun to drive human resilience.
Phishing
that Feels Good
No more tears. Phishing simulation of employees shouldn't be a punishment. Our approach leverages social engineering psychology, automation, and delivers analytics unlike any other solution.
Content
as a Service
Stuck with old and tired cyber awareness training? Want a way to augment your current situation? We deliver off the shelf or lightly customized cyber content in a range of types and styles that makes any program come alive.
Learning as an Experience
We took apart 'traditional cyber security awareness'.
Made to pinpoint risk, find strengths, accelerate interventions, and create deep human cyber resilience.
Our customers love it and we know you will as well.
World Class Learning Content
Engage your employees with fresh, modern, and novel learning journeys. We make even the most complex cyber topics (or dry policy!) approachable and understandable. Every step along our automated micro-learning is digestible & enjoyable.
The Right Topics, The Right Way
Cybermaniacs has set the standard for what people need to know to be wholly cyber secure, both in the office and at home. We deliver on all critical concepts, themes, compliance and cyber topics in an optimal order for building competence and behavioral adaptation.
Human-Centric Learning
Using design thinking and a "jobs to be done" approach, our empathetic and holistic view of learning meets people where they are with what they need. More than a course or two, our program empowers people to engage on a deeper, meaningful level for lasting change.
Happy People Reduce Risk
We believe the only way to get everyone at your company to embrace digital security is to start with hearts. We take away the FUD, the guilt and shame and technical overkill. If you want people to walk away enlightened and prepared, then we are your huckleberry.
What's the best way for humans to learn and engage with security topics
(psychologically, behaviorally, and for building holistic cyber competency)?
We invented it.
Automated Courses & Learning Content
Always Evolving & Refreshed
Personal Cyber Learning Zone
Adaptive Nudging and Learning
Cloud Based & Easy to Integrate
SSO, SAML, and SCIM Capable
Easy as Pie to Get Started. Promise.
Phishing that Feels Good
We have transformed the phishing simulation test into a learning, feedback and nudge experience that is based what is important, interesting, and relevant to people's role, skills, ability, and situation.


Next Generation Phishing Platform
Our phishing platform was designed to be easy to set up, easy to learn, and amazing at running the kind of scenarios that test your users on both basic and advanced phishing attack scenarios.
Phishing with a Purpose
Focus on your job and leave the phishing to us! From planning, to design, to running the campaigns for you. We have developed a modern, objective and service based approach to phishing that is based on thoughtful, complex psychological and skills based threat vectors.
Learning, Interaction, Nudging
A critical element of the user experience is that we weave together enjoyable micro learning, user interaction, and user feedback surveys. Based on those user inputs, we automate nudges to users to gently reinforce what to look out for every day!
Next Level Reporting & Analytics
As users continue to engage with our phishing scenarios, landing pages, and continued nudges and learning, we build a detailed picture of risk areas as well as leaders & champions in your organization. To mitigate human factors, we expose the many levels of 'why' behind non-compliance, errors, lapses, and breaches.
Content as a Service (CaaS)
Augment Your Program with Ready-to- Deploy Amazing Cyber Content in an Annual Subscription Service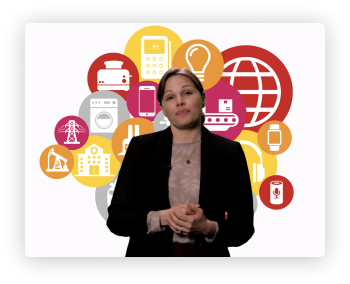 Fresh, interactive and fun. Unlike anything else...
Our fresh, relevant, consumable, and enjoyable content, delivered in a steady stream and aligned to your program objectives and culture. Ask us how we can ignite your program!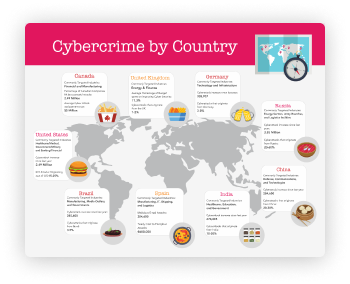 Our best content,
on your key channels...
Award-winning writers, cyber experts, and creative team produce content that is aligned to your key priorities and distributed to your key channels across your business.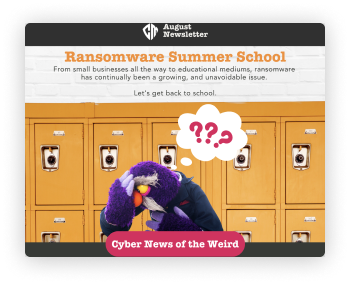 So good, they'll ask for more. Not joking...
Videos, interactive and graphics built for consumption (not repetition) that make cyber topics approachable, easy to understand, and enables them to take action!

Our customers use Content as a Service to augment currently running programs, engage with hard to reach audiences, or better utilize internal teams. Deliver faster, high quality and sticky learning by leveraging our catalog of world class creative content templates rooted in our human cyber competency model. Subscription packages range from super simple to brand-wrapped magic that can be tuned for one or many audiences (including multilingual support!)
Our customers love our approach, and you will too!
"Since we started using the Cybermaniacs for our cyber training and awareness it is not unusual for new employees to reach out to me and ask "how can I get signed up for the training?".
— CISO of Large Insurance Company
We actually take the time to understand your needs:
What is working today? What needs to be improved?
Learn about your organization and requirements.
Explore Cybermaniacs Learning Experience & Content.
Discuss other business needs to drive your cyber culture.